Phone: 027 4751336 anytime
email: info@aquaticlifestyles.co.nz
New Spring 2016 Product Catalogue out now.
 Click the image to download our new catalogue.
Skimmer Filter MK II

   "The Ultimate filter for keeping your pond clean"
 New Zealand Made.
Our skimmer filter takes leafs, dust, dirt and any other debris from the surface of the pond, before it has a chance to sink to the bottom where it creates sludge. It also houses the pump, automatic top-up valve and adjustable overflow.
The Aquatic Lifestyles Pond Skimmer filter "Two Models Available"

Model: Aquatic Lifestyles Skimmer MK II 150
Dimensions: 400mm W x 500mm L x 560mm H
Pump Flow Rate: 6,000 LPH to 12,000 LPH
Pond Size: up to 45 square metres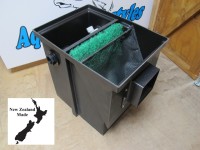 Model: Aquatic Lifestyles Skimmer MK II 200
Dimensions: 400mm W x 500mm L x 560mm H
Pump Flow Rate: 12,000 LPH to 35,000 LPH
Pond Size: up to 90 square metres
$488.00
Automatic Top-Up Valve for Skimmer

$49.00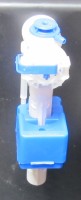 NEW 40 mm Adjustable Check Valve (non-return valve) & coupling for Skimmer, fits most pumps
$95.00
Biological Waterfall Filter
New Zealand Made.
$365.69
The Aquatic Lifestyles
biological waterfall filter has a natural beneficial bacteria living in it. This bacteria removes toxins such as ammonia & nitrite from the water. By doing so it helps to create a healthier more balanced ecosystem and less pond maintenance.
Features:
310 mm wide spillway
Easy liner attachment, clamps between spillway & housing (with sealant against the housing)
A choice of 4 water entry points, front, back & each side.
40 mm bulkhead fitting/hose tail supplied.
Large bio-media mesh bag supplied (recommended media is scoria)
Ridged design, will not crush or distort.
The swirl chamber creates an even flow through the bio-media and the round media compartment prevents water from tracking around the sides of the media.
When combined with good pre-filtration such as the Aquatic Lifestyles Skimmer this bio-filter only needs cleaning once per year. This means the beneficial bacteria is not being upset every time filters are cleaned which is a problem with combined bio/mechanical filters and the cleaning can be done at the end of Winter when the pond is still dormant.
New Zealand Made
Spillway Width: 310mm
Pump Flow Rate: 3,500 LPH to 16,000 LPH
Pond Size: 1,000 to 10,000 litres
Energy efficient AMPHIBIOUS pumps  (The ideal pumps for our skimmer filters)
Three models available.
Litres per hour
Maximum Head

height

Power consumption
Voltage
Price

NZD

6,000
4 metres
40 watts
230V/50Hz
$422.28
10,000
6 metres
80 watts
230V/50Hz
$510.37
16,000
7.5 metres
140 watts
230V/50Hz
$566.95

Out of Stock
Also the full range of AquaOne Pondmaster & Stingray pumps
Pondmaster low voltage pumps: 730 Litres/hr, 1100 Litres/hr, 1800 Litres/hr, 3300 Litres/hr, 5000 Litres/hr
Pondmaster 230 volt pumps: 600 Litres/hr, 1100 Litres/hr, 1800 Litres/hr, 2200 Litres/hr, 2800 Litres/hr, 3500 Litres/hr, 5000 Litres/hr
Stingray 230 volt pumps: 3800 Litres/hr, 6000 litres/hr, 10500 litres/hr, 16500 litres/hr
High Grade Rubber Ribbed Hose

25 mm $11.50 per metre.
32 mm $13.65 per metre.
38 mm $17.75 per metre.
Aqua-Cell
$84.66
The Aquatic Lifestyles Aqua-Cell for large water feature reservoirs and underground water storage. Single cell can also be used as sump for small Water Features. Size is 440 mm high X 400 mm X 710 mm

Aquascape Black Waterfall Construction Foam. 
$65.98
Out of Stock
Easy to use for the beginner or do-it-yourselfer. Aquascape black polyurethane waterfall foam is ideal for filling joints and gaps between rocks and boulders maximizing the amount of water cascading over the waterfall and rushing down the stream.


Pond pumps & Air pumps.
A large range of quality, energy efficient pond pumps & air pumps in stock.


Pond Liner RPE (Reinforced Polyethylene) $16.95 per m²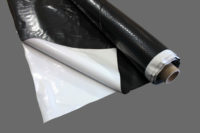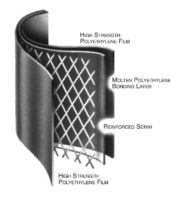 Geotextile underlay $4.50 per square metre
Protection for Pond liner.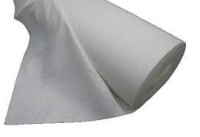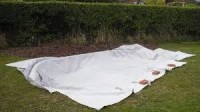 Fish safe sealants.
Fish safe, potable (drinking water safe), suitable for permanent immersion in water, colours are Black & Translucent.

LED Pond & Garden Lighting

 
Pond fish.
Comets and Shubunkins from 8 cm to 25 cm long
   
Quality Fish food.

Aquatic plants and water lilies.
Small plants 130 mm basket $14.95     Large plant 190 mm basket $20.60
Water lilies (Hardy & Tropical) $36.00
Water hawthorn (available in Winter) $30.00
Lotus (when in season)

Plant Feriliser
2-3 week tablets
6-9 month spikes
Water Detoxifier.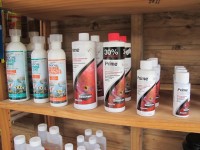 Ecopond eco-friendly pond products.

Fish medications.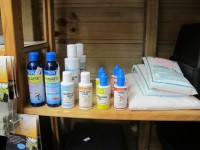 Algae control.
 Small Barley Straw Bales $5.00 each or two for $9.00
Extract of Barley Straw 250 ml $29.35
Extract of Barley Straw 500 ml $44.85


 
Splosht is a natural, safe, beneficial bacteria than consumes nutrients and sludge than encourage algae growth. Easy to use, just drop a sachet into the water every 2 weeks.
One pack lasts 3 months
Aquarium Pack 20 to 500 litres $21.00
Small pond/water feature Pack 40 to 150 litres $21.00
Large pond/water feature Pack 150 to 13,600 litres $23.00
Small farmers Pack 80,000 litres $92.00
Free information.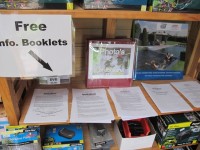 If we don't have it we can get it!
Shop & Displays Closed until 17th March 2018
at 32 Belk Road, Tauranga, New Zealand
(5 minutes from The Lakes Tauranga)
Cellphone: 027 4751336 anytime